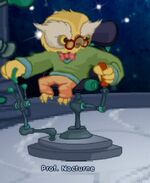 Professor Nebulo Nocturne is a boss for Force Field level 1.

When clicked on the missions menu, after defeating the Salamander Sprite, Sea Sprite and Firefly Sprite, it says that you can start this mission in no pretty room.

Later on he was mentioned to be the friend of Archimedes the Wizard, but they no longer are. He featured in missions Pieces of the Sky and Professor Nocturne's Flash Cards.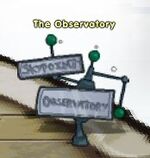 He can now be found at Skypoint Observatory and you can play Force Field against him.
Ad blocker interference detected!
Wikia is a free-to-use site that makes money from advertising. We have a modified experience for viewers using ad blockers

Wikia is not accessible if you've made further modifications. Remove the custom ad blocker rule(s) and the page will load as expected.