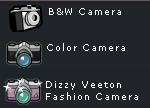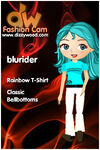 Dizzywood provides cameras to its players. The cameras can be used to take snapshots of their character, friends or surrounding areas.

It is a useful item for anyone wanting to use these snapshots for blogs or simply for their own album.

The Dizzy Veeton Fashion Camera takes a profile picture of your character and lists the clothing items being worn during that picture.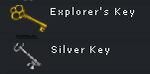 How to Get the Cameras
Edit